My favorite thing on Etsy has to be art, especially paintings and photography. One of the very first things I favorited on Etsy was RiverLuna; watercolor paintings by Marisa Redondo. The first thing I noticed about Marisa's work is how exquisitely detailed her paintings are and yet they aren't cluttered. There is something incredibly graceful about the lines in her work. The colors are beautiful and subtly shaded. This Fawn Deer Painting is one of my favorites.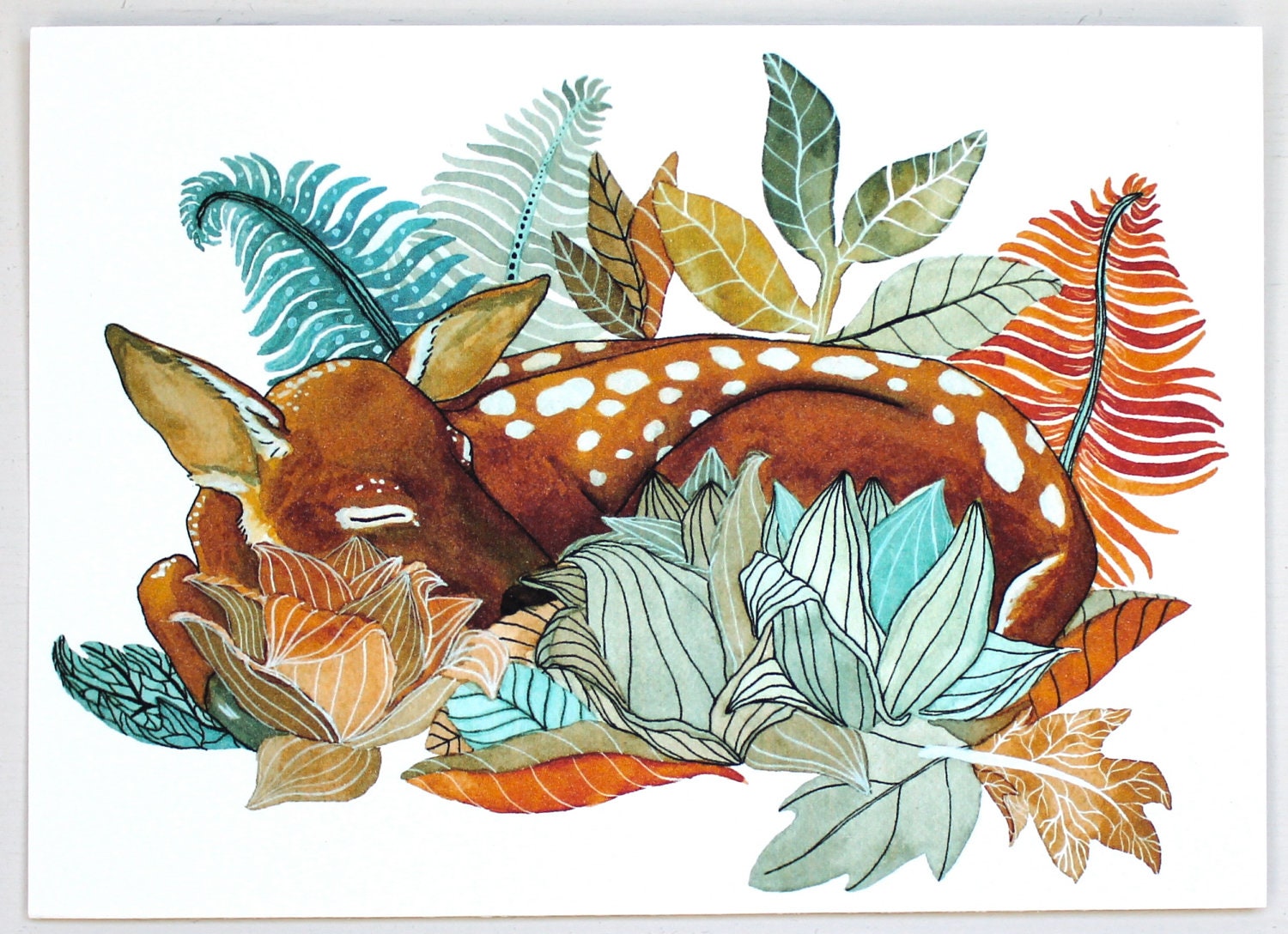 Marisa's art is inspired by nature and she says that through her paintings she explores " the organic patterns and intricate details impressed on everything from the earth."
Marisa's paintings have a soulful, yet joyful feel to them. This particularly comes through in her paintings of animals. Clockwise from top left: Little Bunny Nahko, Fox in Ferns, Wren the Wandering Llama, Little Owl Mosi.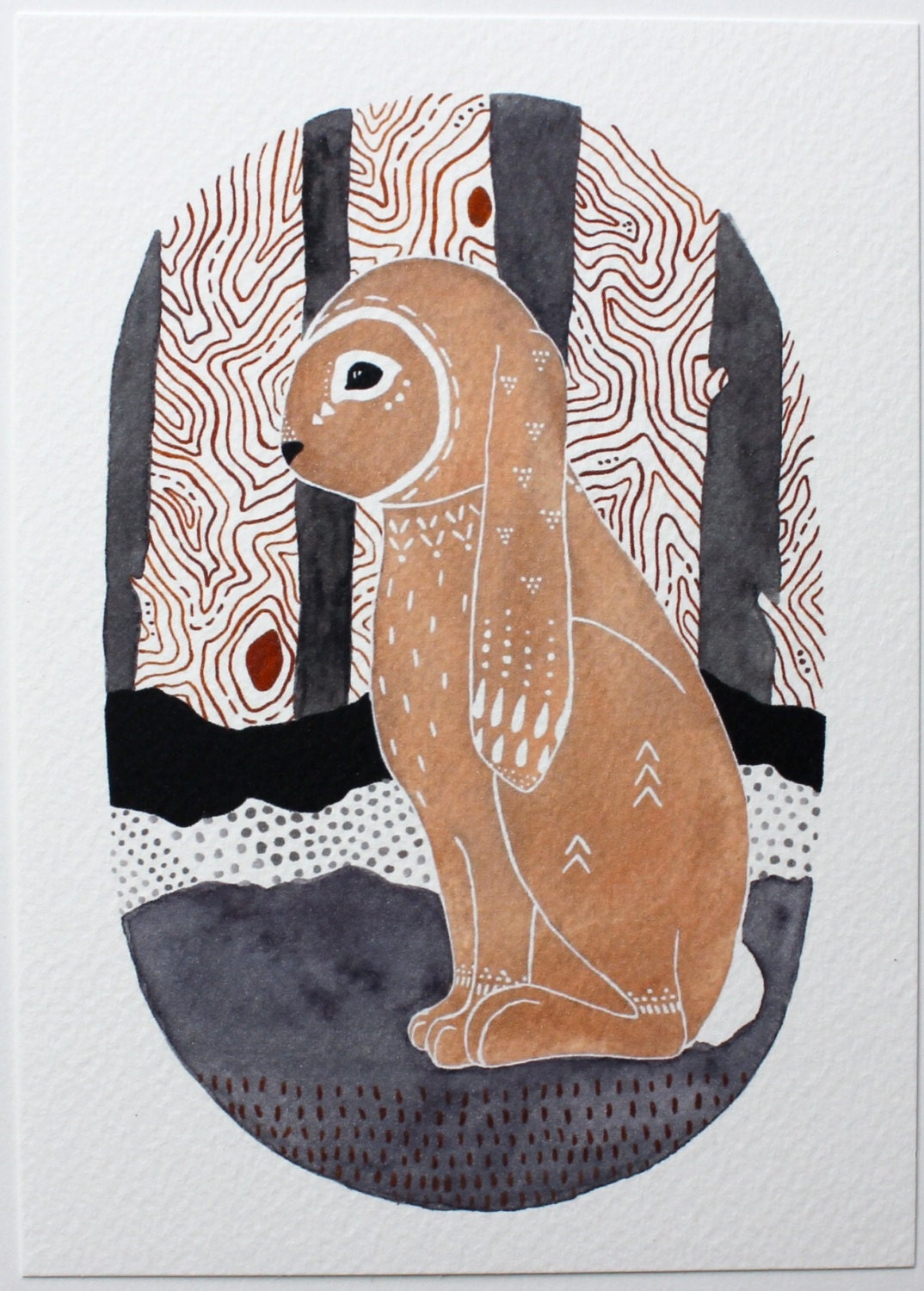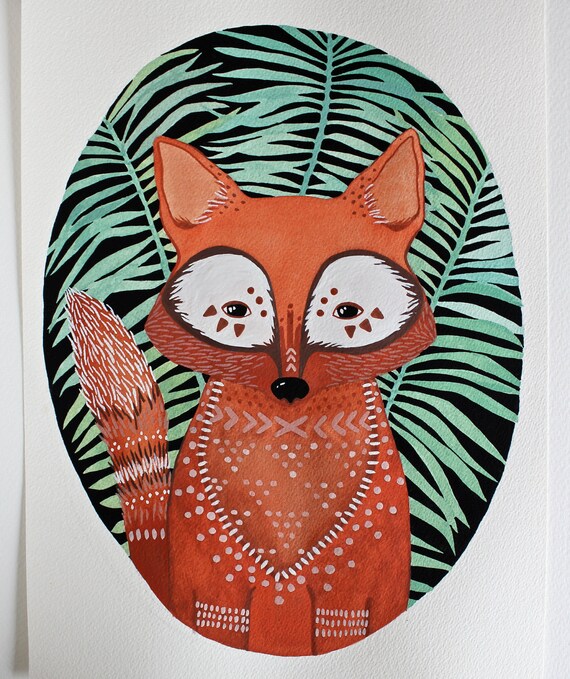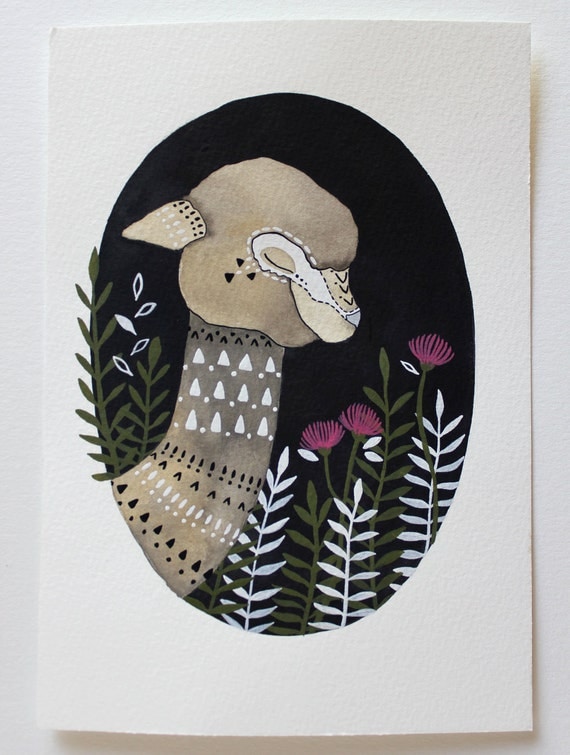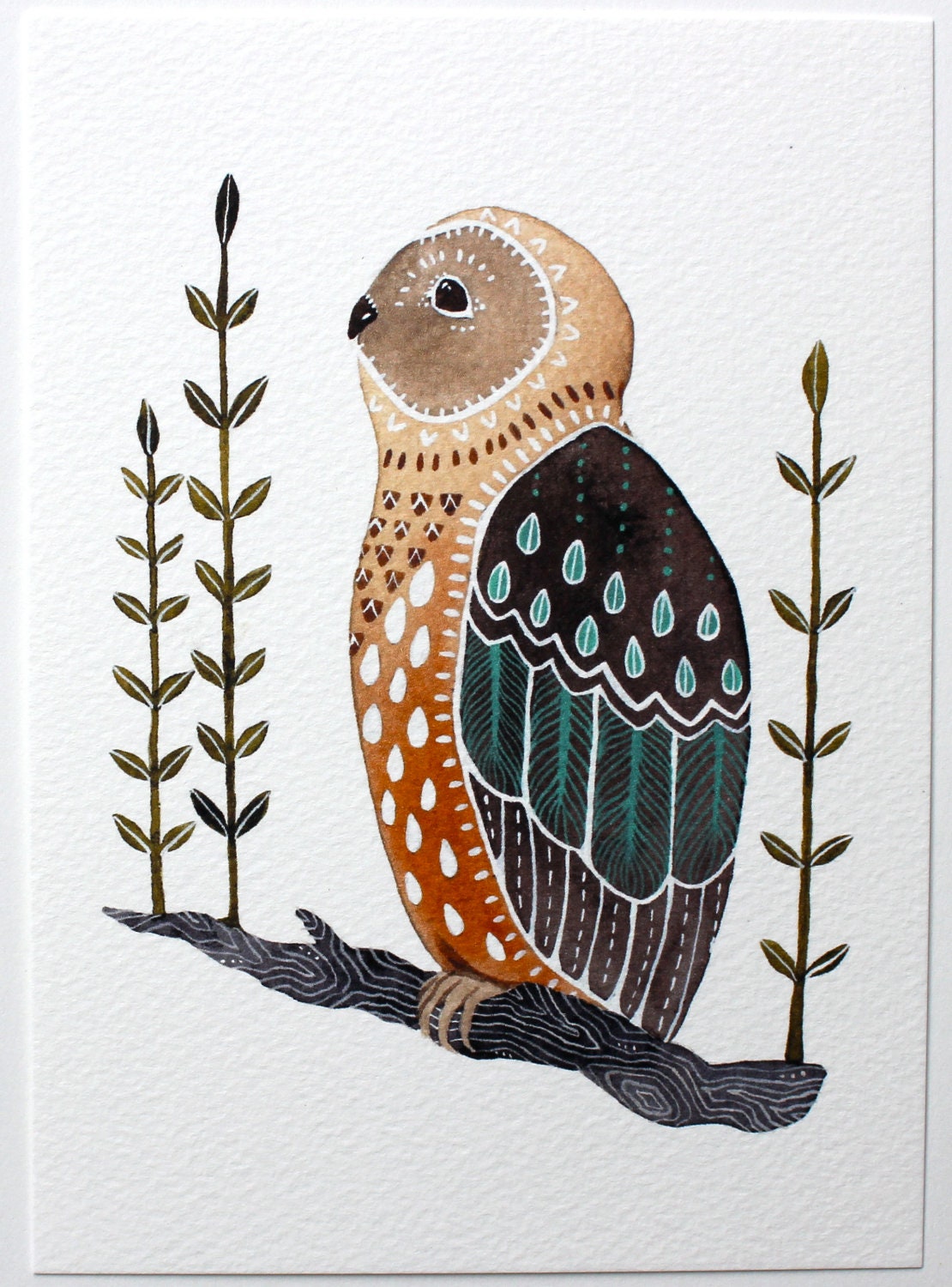 Marisa also paints beautiful feathers, sticks and other found objects. Clockwise from top left: Chevron Feathers, Spring Bundle, White Moth Wings,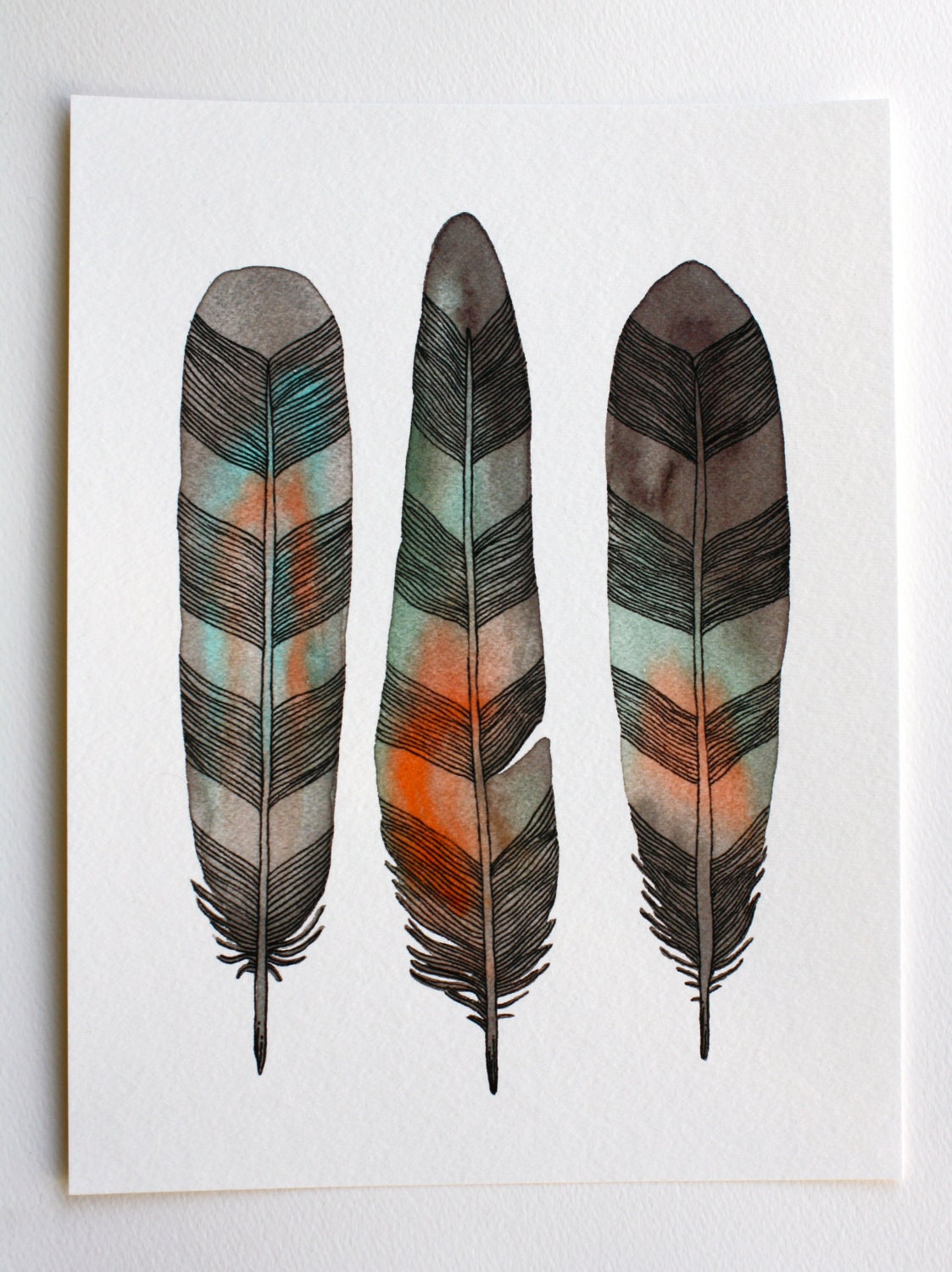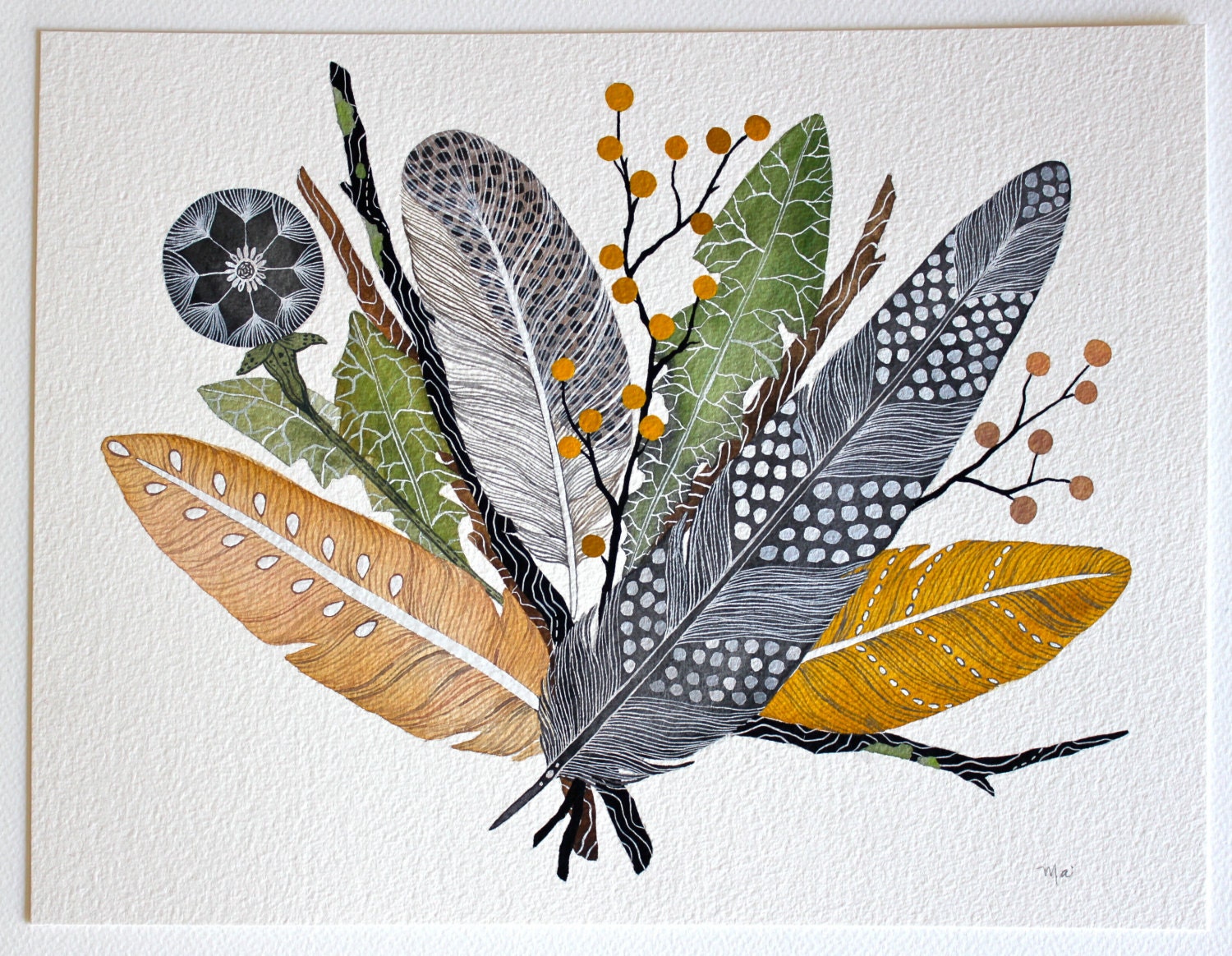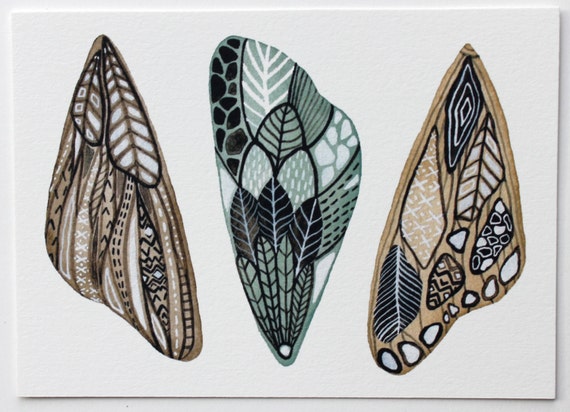 Marisa's work speaks to me because it expresses exactly what I feel about nature; exactly how it feels to observe the tiny ridges in a feather, the whorls on a butterfly's wing, the soulful look in the eyes of an animal. It is subtle, magical and elusive. I love art that makes me want to keep on looking and looking and looking.
RiverLuna was a Featured Shop on Etsy so you can read more about Marisa. The photo below is via the Etsy article and shows Marisa's desk. How I wish my desk was that pretty!