This post grew out of a funny conversation with my boss who was lamenting that her son wants a lime green bedroom in their new house. Everyone sympathized that kids are often attracted to the hardest colours to live with; either pink and purple, or the loudest shades of green, blue and red. That got me thinking - is there any way to make these saturated colours livable, gorgeous even? I think so and here's how...
Paint the furniture - keep the walls a neutral colour; white, grey, cream or soft beige and make a statement with furniture painted in saturated hues. Try and focus attention on one or two standout pieces such as the bed, dresser or desk. Too many pieces will look like you got carried away!
Left, right
Wallpaper and wall decals - wallpaper has got to be the easiest way to use bold colours successfully. See here and here for ideas. Now, wallpaper can be pricey and it isn't always possible to hit on exactly what you want. Decals allow you to customize your own colour combinations. They are easily removable, so you can go bold with confidence. I prefer to avoid the overly cutesy decals and go for something more quirky, such as a realistic animal.
p.s. I think giraffes are the new "it" animal. Who doesn't love a giraffe?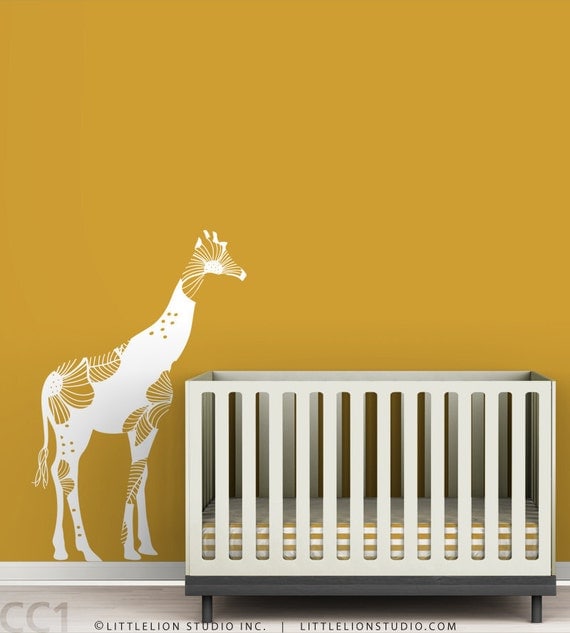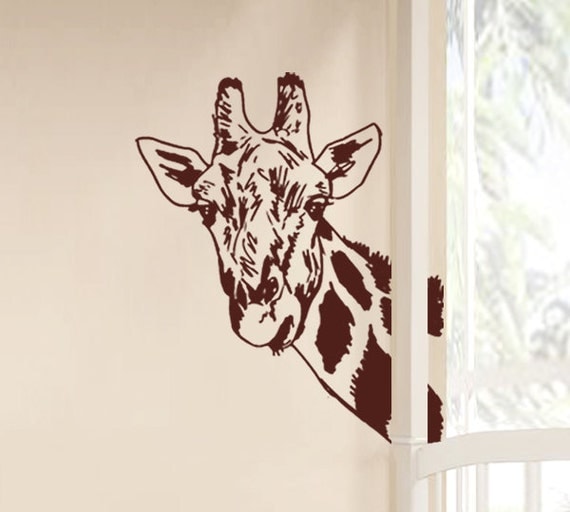 Top, bottom
Choose and unusual colour - this olive green colour is not what springs to mind when I think "kids' room" but how cool is it? It's totally kid appropriate and yet sophisticated at the same time. Grey is another colour not usually associated with children, but it makes a wonderful base to highlight colourful accessories. It looks especially good with red, pink, yellow, green and bright blues (did I just name most of the spectrum?). Wouldn't kids' paintings look lovely on grey wall?
Left, right
Use black - black is not commonly used in kids rooms either but it gives any colour scheme instant edge. It's the antidote to the sugary-sweetness of pastels.
Left, right
Left, right
Accessorize - tried and true; keep everything else neutral and let some seriously cool, seriously colourful accessories do the talking. Art, especially prints, are a great way to introduce bold colour.
Left, right